Welcome to Burdwood Surgery
Prescriptions - Frequently Asked Questions
FAQ
What is a repeat prescription?
A repeat prescription is a medication that your doctor has authorised on your file which can be supplied for a certain period of time on a regular basis without having to see a doctor each time. Repeat prescriptions are normally authorised for a period of 6 or 12 months but this may vary with the type of medication and at the doctor's discretion.
How do I get my prescription?
Your doctor will usually give you your first prescription which will have 2 parts. The GREEN slip is the actual prescription, the WHITE side shows the list of medications that you can order.
How do I order more medication?
The
NHS App
Burdwood Surgery would like to invite you to use The NHS App
Owned and run by the NHS, the NHS App is a simple and secure way to access a range of NHS services on your smartphone or tablet.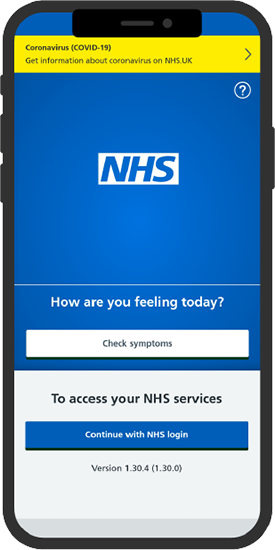 Please mark the items you require on the WHITE slip (Please do not tick the items that you don't need)
Bring the WHITE slip into the surgery and put in the green box in the foyer by reception. If you have lost your WHITE slip, you can ask reception to print off another.
You can order repeat medication by emailing the prescription team or requesting online by raising an admin query.
How long does it take to get my prescription?
Please allow 4 working days (excluding weekends and Bank Holidays)
What is the Electronic Prescription Service (EPS)?
EPS makes it possible for your prescription to be sent electronically to the pharmacy of your choice. By nominating a chosen pharmacy, you will no longer have to collect a paper prescription from us. Instead, you go straight to the pharmacy to pick up your medication. As the pharmacist will already have received your prescription, they may be able to prepare your items in advance so there may be no extra wait time. However, this depends on the capacity of the pharmacist on the day and may not be possible at all times. 
Why can't I make a request for medication over the phone?
Patient safety is paramount to us. This is an extra measure put in place to ensure that prescriptions are issued to patients in a timely and safe manner. If orders are taken over the phone this could result in;
Staff could get distracted by other patients and forget to put the request through.
Similar sounding medications could be misheard over the phone and the wrong item issued.
Can tie up phone lines on reception.
There are always extenuating circumstances which we will try to accommodate however, taking the request over the phone would be the last resort.
 It's the patient's responsibility to order their medications.
Can I put a request for medication in early if I am going away?
Yes, you can, although we ask for you to make us aware of this when you make the request.
When will a medication not be put on repeat or taken off my repeat list of medications?
It is not always appropriate to add or continue to keep a medication on repeat. This may occur if;
The medication is a short course.
Medications that are changing or need regular dose adjustments.
What happens if I have been in hospital and my medications are changed?
The hospital will send us a discharge summary, outlining any actions for GPs, medication changes and ongoing management changes. This summary will be added to your records and passed to the GP to review and action. The hospital should discharge you with a week's supply of medication to give us the time to make the necessary changes, however, you can always get in touch if there are any problems.
Why might my prescription be delayed?
You may be due a medication review and your GP needs to assess that you remain suitable to receive repeat prescriptions. You will be notified if you are required to make an appointment.
You might not have ordered with sufficient time for the surgery to process you request, it takes 48 working hours to be ready.
The surgery may need to contact you if there is a query so make sure your contact details are still correct.
There may be circumstances outside of our control such as staff sickness or logistic challenges with problems with medication supply issues.
How will I be notified my prescription is processed AND my medication is available at the pharmacy?
You won't be notified that your medication is ready to collect BUT depending on the method used to request your medication, you may be able to see a notice that your prescription is approved and sent electronically to your nominated pharmacy.
How often will I need a medication review?
Patients on repeat medication will be asked to see a clinician at least once a year to review your regular medications but it could be more regularly.
I do not have any repeat medications but how do I order something I've had in the past?
You can request it in that same way as you would with repeat medication, but the request is sent to your doctor to approve. There will be a delay as your doctor may feel the need to discuss this further with you so an appointment may be necessary.
How can I request a dosette box to be prepared for me?
You will need to speak to the pharmacist directly to see if this is a service they are able to offer.
How do I dispose of any unwanted medication?
Please do not throw any unwanted or out of date medicines in the bin. Instead, take it to your local pharmacy to be disposed of safely.
The pharmacy cannot get the medication on my repeat prescription. How do I get a prescription to take to another chemist?
If it is an electronic prescription, you will need to ask the pharmacy to return it to the spine for it to be available to download by any other chemist.
If it was a green paper prescription, then you can just take this to any other chemist.
If it is an item on an electronic prescription where you have received some medication/s then you will need to contact the surgery for another prescription to be issued.
I use an online service where the medication is posted to me but they are out of stock of my medication, what do I do?
As above, they can return it to the spine for you to collect from another chemist.
The pharmacy told me I am due a medication review before I can have a further supply of medication. How soon do I need to book this review?
It is advisable to call the surgery at this stage to get an appointment arranged as there is often a wait for appointments.
How can I allocate or change the nominated pharmacy for electronic prescriptions?
Please speak to a member of staff at the surgery who can update your preference.
We use cookies to help provide you with the best possible online experience.
By using this site, you agree that we may store and access cookies on your device. Cookie policy. Cookie settings.
Functional Cookies
Functional Cookies are enabled by default at all times so that we can save your preferences for cookie settings and ensure site works and delivers best experience.
3rd Party Cookies
This website uses Google Analytics to collect anonymous information such as the number of visitors to the site, and the most popular pages.
Keeping this cookie enabled helps us to improve our website.